Printable Horse Coloring Pages
Thoroughbreds, Cowboys, Knights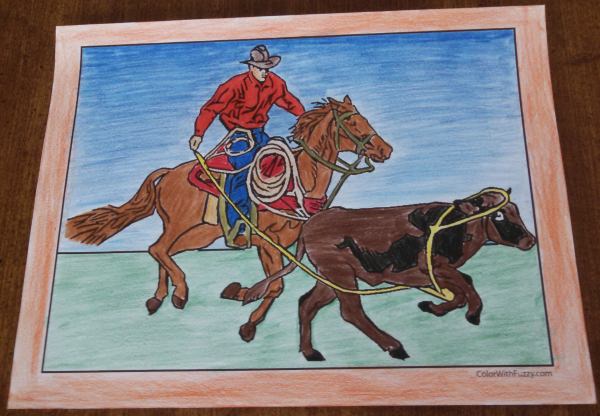 Printable horse coloring pages for kids!
I may make a small commission through offsite links. As an Amazon Associate I earn from qualifying purchases.
Attribution: Many CWF images are licensed at GraphicsFactory.com.

Color with Fuzzy!
I love coloring pages of horses! Horses are tall and graceful, fast and helpful, so it is fun to color horse pictures. My favorite time to watch them in real life is when they're peacefully grazing in a field.
Do you like to see these beauties trotting or galloping? I do. I think that it's exciting to see them in a parade, rodeo, or a fair. 
I've got different kinds of horses for you like Arabians, Clydesdales, Morgans, Paints, and wild horses. Some are running, some are silly. I've got cowboys and knights riding horses, too. I think you'll have a fun day today!
~Fuzzy
1. Horse Coloring Page Collection
Horses make me think of wonderful rides on a sleigh at Thanksgiving time, or the knights of old. I love these coloring pages of horses: mares, foals, stallions, geldings and all! Riding horses is fun. Have you ever watched a horse race? Wow! Those horses go fast!
Farm Horses
Knights & Ladies
Horse Rides
I may make a small commission through offsite links. As an Amazon Associate I earn from qualifying purchases.
Preschool and elementary school kids will love Fuzzy's ad-free PDF printable coloring pages. They are fun to customize and color for homeschool.
Add your name or write a birthday message in your favorite fonts, SIZES, and colors. You'll love using my interactive coloring pages to print! See my home page for more info on digital downloads.
Use your printer's booklet setting for birthday cards.
Use the multiples setting for doll sized printables two to four up.
Kindergarten children love these in school and at home!
Also, get your favorite crayons, coloring pencils, and watercolors ready for my relaxing adult coloring pages!
~Fuzzy
2. Horse Head Coloring Pages
3. Cowboy Horse Themes
I just love to see cowboy horses! Have you ever seen a farrier shoe a horse? I think horseshoes are neat! Choose your favorite bucking, cantering, trotting, or galloping horse here.
4. Realistic Breed Horse Coloring Page
Choose your favorite: Arabian, Belgian, Clydesdale, Fresian, Lipizzaner, Morgan, Paint (Pinto), Percheron, and Thoroughbred horses in alphabetical order. If you think it looks more like another kind of horse, go for it! Use your favorite colors.
5. Outlines and Rocking Horse Coloring Pages
Aren't rocking horses sweet? I've got three. Do you know the story of the Trojan horse when the people of Troy won the war? 
Fuzzy Loves Horses!
I hope that you love horses like I do! Horses are so beautiful that it is nice to spend time coloring them.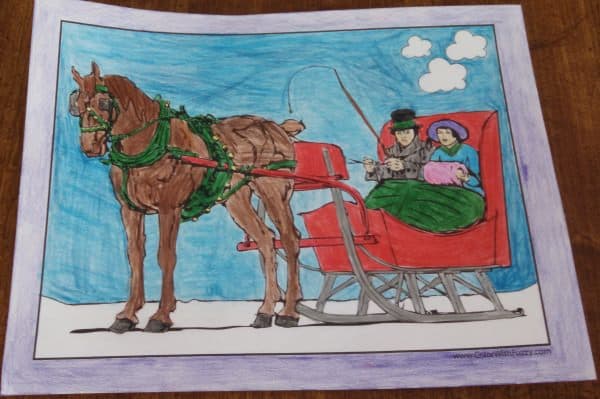 Thank you for sharing my printable coloring pages for kids! ~Fuzzy