70+ Animal Coloring Pages
Kids Love Printable Animal Coloring Pages!
These fun animal coloring pages make any time a happy time! Choose your favorite animals in this chart or see our baby animals, farm animals, and zoo animals in the charts below. 
I really like bugs and insects so you can see those at the bottom of this page too. Enjoy!
I may make a small commission through offsite links. As an Amazon Associate I earn from qualifying purchases. Crayola has my favorite colors because their crayons, paints, and markers color so smoothly on any kind of paper.
Attribution: Many CWF images are licensed at GraphicsFactory.com.

There are six sections to this page and you can jump down to them here:
1. Coloring Pages of Animals
Bats
Birds
Camels
Cats
Chickens
Chipmunk
Cows
Dolphins
Ducks
Penguins
Pigs
Puppies
Raccoons
Seals
Sea Animals
Sharks
Snakes
Squirrels
Tigers
Turtles
Walruses
Whales
Preschool and elementary school kids will love Fuzzy's ad-free PDF printable coloring pages. These digital coloring pages for kids and adults are fun to customize and color for preschool, kindergarten, and homeschool.
Add your name or write a birthday message in your favorite fonts, SIZES, and colors. You'll love using my interactive coloring pages to print! See my main page for more info on digital downloads.
Use your printer's booklet setting for birthday cards.
Use the multiples setting for doll sized printables two to four up.
Kindergarten children love these in school and at home!
Also, get your favorite crayons, coloring pencils, and watercolors ready for my relaxing adult coloring pages!
See more below.
~Fuzzy
2. Baby Animals Coloring Pages 
Baby Animals Coloring Pages – I think babies are so cute! Which cute baby animals do you like best?

Baby Bunnies

Baby Camel

Baby Chicks

Colts & Foals

Baby Dolphins

Baby Elephants

Baby Girraffes

Kittens
Baby Monkeys

Baby Owl

Baby Pandas

Baby Penguins

Piglets

Puppies

Baby Tigers

Baby Seals
3. Farm Coloring Pages
3A. Farm Animal Coloring Pages To Print
I remember being on the farm when I was just a bear cub. There were lots of animals and yummy food! I had a wonderful time on the farm.
Have you ever been on a farm? I hope so because it's so interesting to see where our food is grown. Maybe you can pet some farm animals while you visit.
Which of these coloring pages of farm animals is your favorite?

3B. Other Farm Coloring Pages
Beautiful horse coloring pages to print.
Farm Coloring Pages – There's more on the farm than animals so I've made coloring pages of things that you can see on the farm.
You'll see farm fields, farm vehicles, tractors, and other farm equipment. My favorites are the tractors because I like getting rides on them and they can do so many things like plowing, planting, and harvesting all that wonderful food! 

Farm Life Coloring Pages

Farm Equipment Coloring Pages

Farm Tractor Coloring Pages

Farm Vehicles Coloring Pages (Trucks)

Farm Fields Coloring Pages
4. Bugs And Insect Coloring Pages 
Insects and bugs are so interesting! Some bugs fly, some crawl, and some slither. My favorites are the bees because they give me honey and honey is my favorite treat! Which ones are your favorite insect coloring pages?
5. Ocean Animals Coloring Pages
The beach is a lovely place to watch ocean animals. I love to go to the ocean to see what animals I can find. Some ocean animals are in the water, some are on the beach!
Birds

Bugs

Crabs

Dolphins

Fish

Lobsters

Otters

Penguins
Seahorses

Seals

Seagulls

Shellfish

Sharks

Turtles

Walruses

Whales
6. Zoo Animal Coloring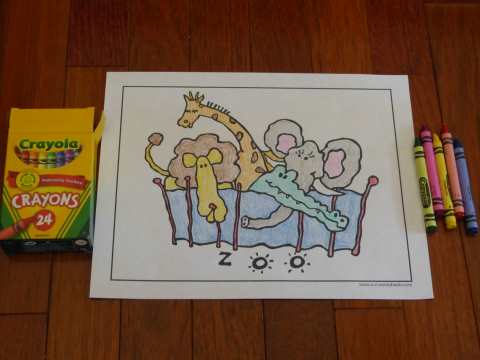 Fun coloring pages of zoo animals!
I love taking a trip to the zoo. Do you? I love to see the lions and tigers and bears. The monkeys are always busy, especially if you visit the zoo when it is cool or when the zoo keeper is feeding them. Sometimes monkeys and chimpanzees do some funny tricks!
Choose your favorite zoo animal printables from this list!

Bats

Camel

Dolphins

Giraffes

Hippos

Lions
Monkeys

Owls

Penguins

Snakes

Turtles

Peacocks

Seals

Tigers

Walruses
These are such great animal coloring pages to print for kids. Teachers and parents can use them in school, at home, for parties, and for projects. 
Have fun coloring and thank you in advance for sharing with family and friends!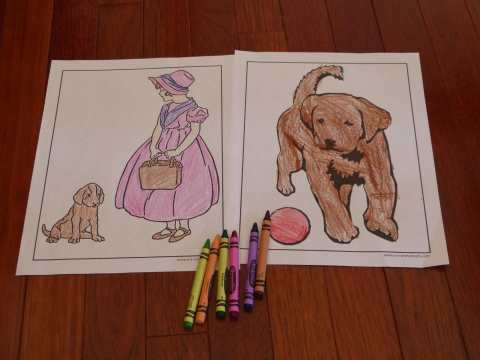 Pin Fuzzy's coloring pages of animals and share them!