Printable Celtic Coloring Pages
---
Color with Fuzzy!
I love Celtic coloring pages. I'm Irish and think that these knots and designs are neat. I love following the lines. It's like a labyrinth. 
Are you from Ireland, Scotland or the British Isles? There were Celts through most of Europe and even Asia, so these coloring sheets are Celtic favorites all over! I live in the USA and have Celtic friends in Canada, Australia, and New Zealand.
Take a look at which pattern you like in order to see which colors you want to place in the background and in the designs. It can seem like a tangled maze! Finding the right colors is important.
~Fuzzy
Jump down to these coloring pages on this page:
My PDF printable coloring pages are fun to customize and color. Add your name or write a birthday message in your favorite fonts, SIZES, and colors. You'll love my interactive coloring pages to print!
Use your printer's

booklet setting

for

birthday cards

and the

multiples setting

for

doll sized printables

two to four up.
Get your favorite crayons, coloring pencils, and watercolors for my relaxing adult coloring pages! ~Fuzzy
1. Whimsical Celtic Coloring Pages 
Celtic Cross Coloring Pages
Choose an ornate Celtic cross coloring page for those from the lands of St. Patrick.
Bird Celtic Coloring Pages
Butterfly Celtic Coloring Pages
Fauna And Flora Celtic Coloring Pages
These really neat Celtic designs include a Celtic horse, deer, Scottish thistle, Irish roses, hearts, keys, bird, flowers, and leaves. The horse is my favorite of these animal Celtic coloring pages.
2. Printable Celtic Knot Designs And Patterns
These Celtic knot designs are so interesting! Relax and follow the pattern in these knots. 
3. Geometric Celtic Coloring Sheets
4. More Celtic Designs To Color
Fuzzy Loves Celtic Coloring Pages
Celtic Animals, Knots, Vines, And Leaves
Did you know that the Celts used lots of lines to cover rough surfaces in marble and metal? That's why there were so many intertwined animals, knots, vines, leaves and other decorations behind the main artwork. The Irish Book of Kells and Irish crosses are super interesting Celtic art. I wish I could draw like that!
More About Celtic Knot Designs
Celtic knots are designed to have an endless pattern that goes over and under and sometimes really look like vines or ropes that are tied in a knot. It's fun to try to see the beginning or the end. If it's a great picture you won't be able to find the start and finish.
If you're printing these for little kids, be sure to show how the designs are interlaced through the pictures and geometrics. It's kind of like coloring a puzzle. Follow the lines. I like to draw a light line around so the children can keep track where the colors go.
Choose some appropriate colors to show contrasts between the lines and the backgrounds.
If an design looks like a leaf or vine, color with greens, yellows, reds, and browns. 
If an picture looks like a peacock, use aquas, blues, and greens. 
If an image looks like deer, horses, and birds use varying shades of brown, red, and yellow.
If it looks like flames, use reds, yellows, and oranges.
Music And Celtic Designs Can Send You Reeling!
Moms and Dads, adults and kids like coloring Celtic designs. Put on some Scotch or Irish music to make art class or relaxation time a wee bit more fun for the Brigid, Columba, and Patrick in your life! 

Hey! Another idea is to enjoy the music at the  Celtic-Colours.com fall festival. I like the Leahy family and all the fun artists there!
Thank you for coloring with Fuzzy!
Celtic Designs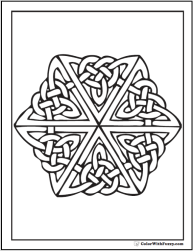 87+ Celtic Designs
Patterns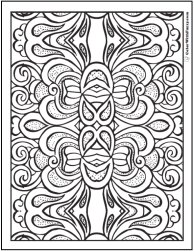 30+ Patterns To Color
Shapes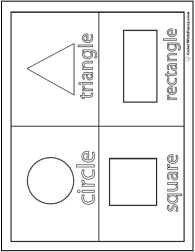 81+ Shapes Coloring
Pin to remember Fuzzy's coloring pages. Follow to see more. Thank you! :-)